We are going to import some of the Real Estate options.
Go to Dashboard > Appearance > Real Estate Options.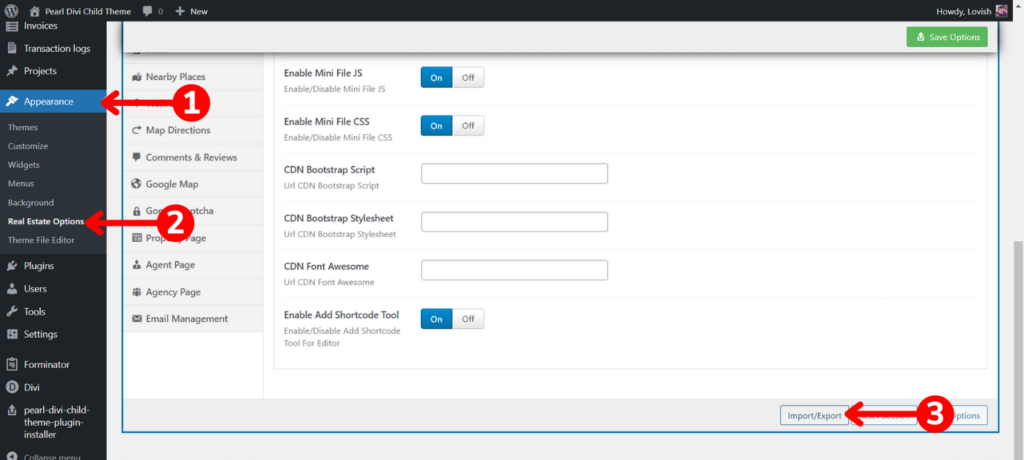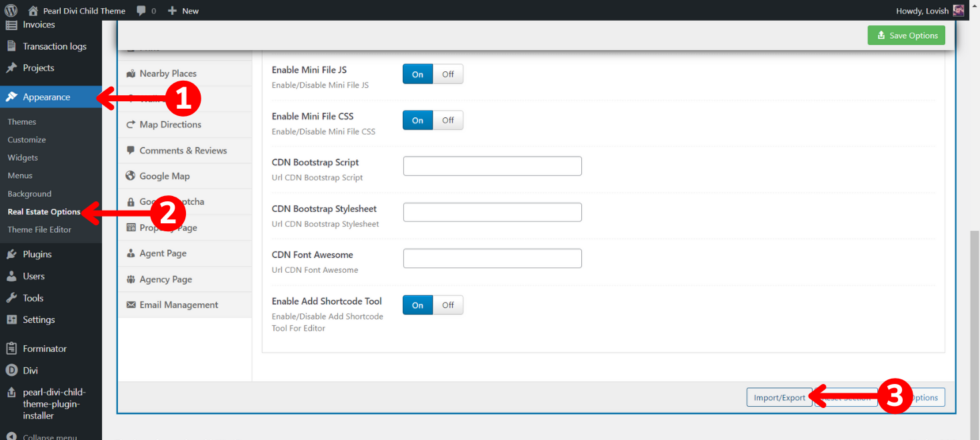 Again, you will need one file to import the settings which you will get once you purchase the product.
DO NOT upload the file, as we just have to copy the text and paste it into the popup box.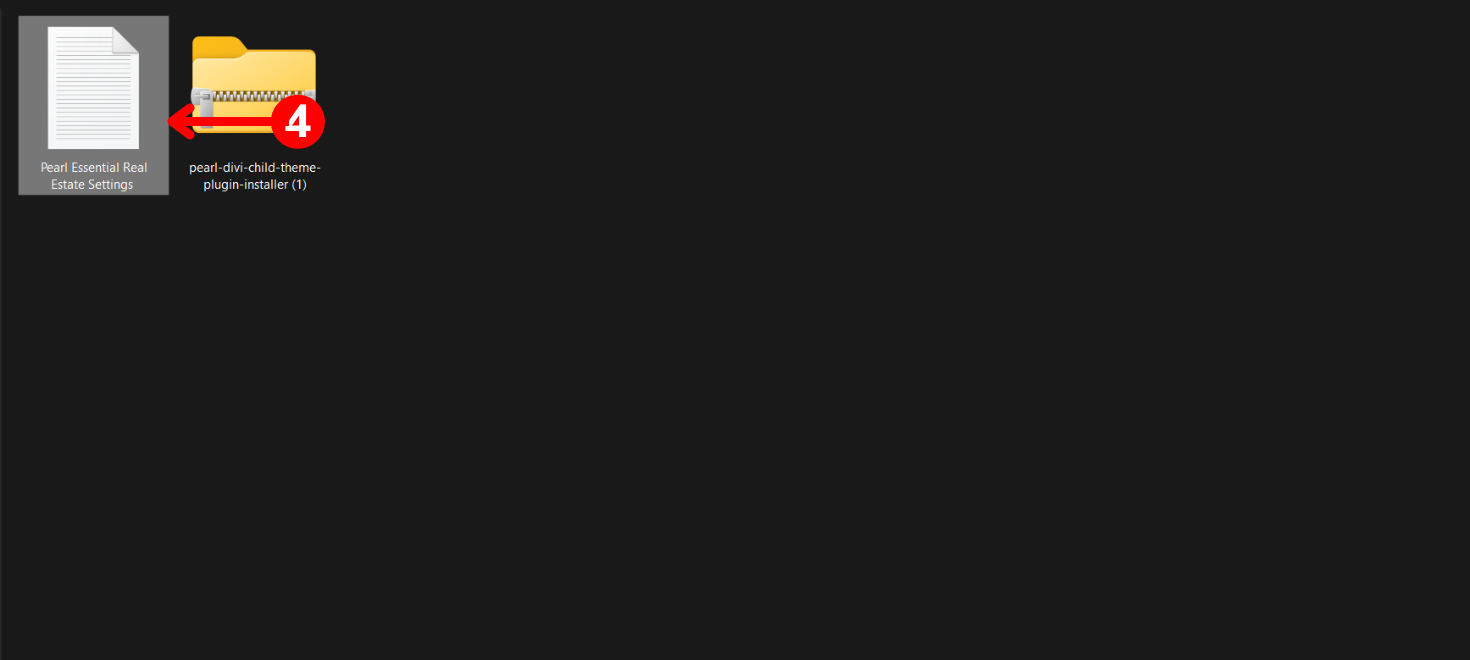 Have a look at the image below.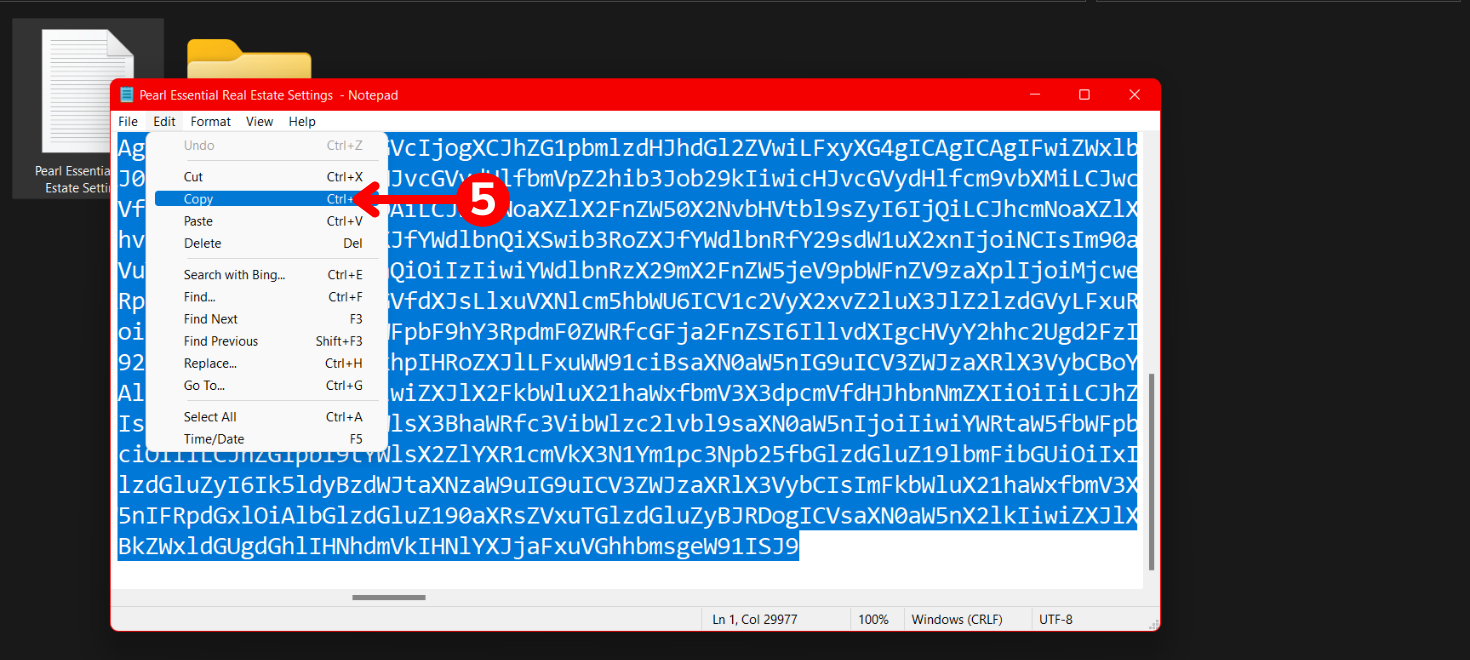 Copy all the text and paste it into the box and then click on Import.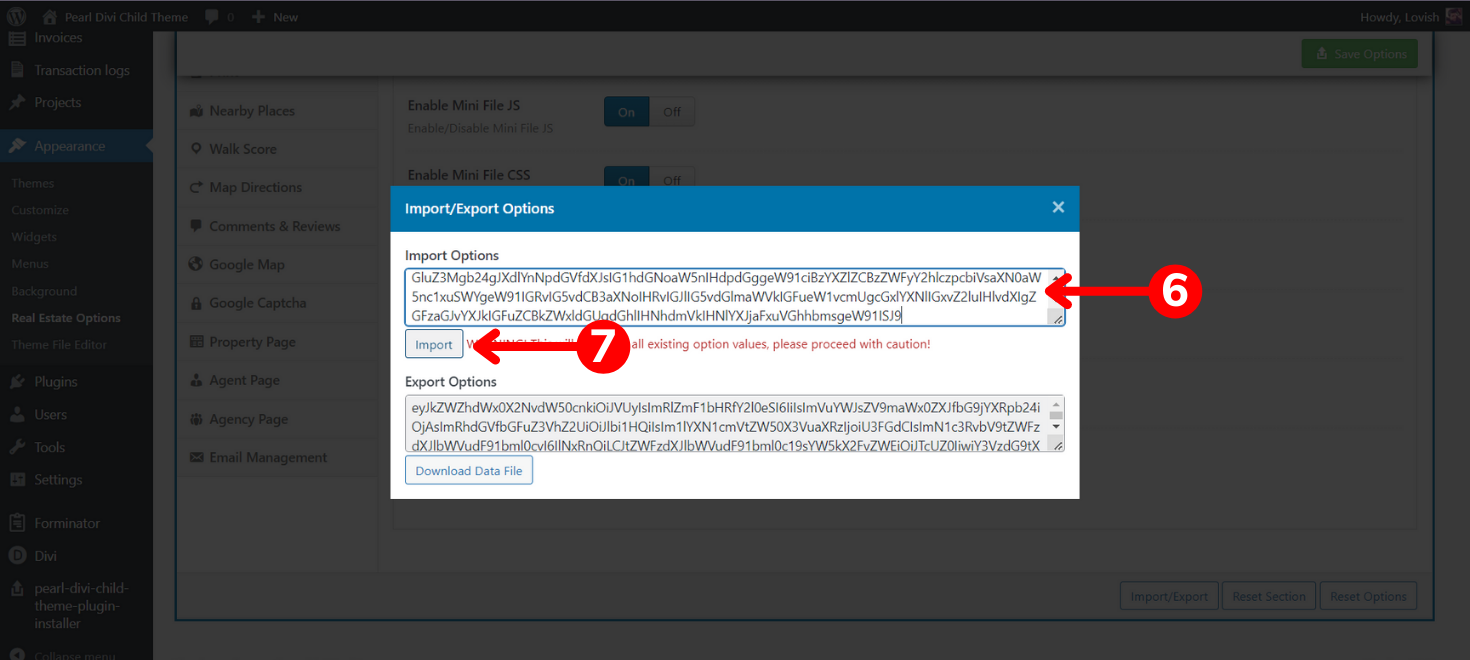 Click on OK and move forward.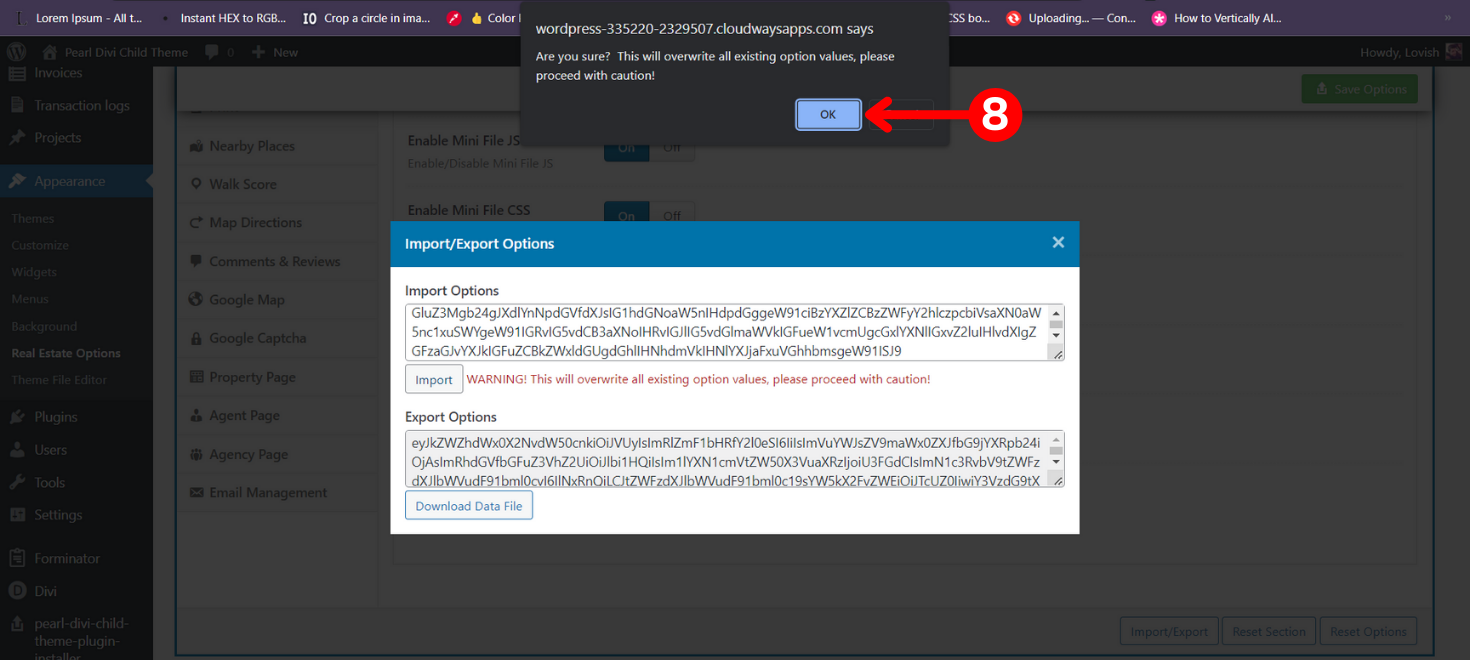 It will just take a couple of seconds and it will be done.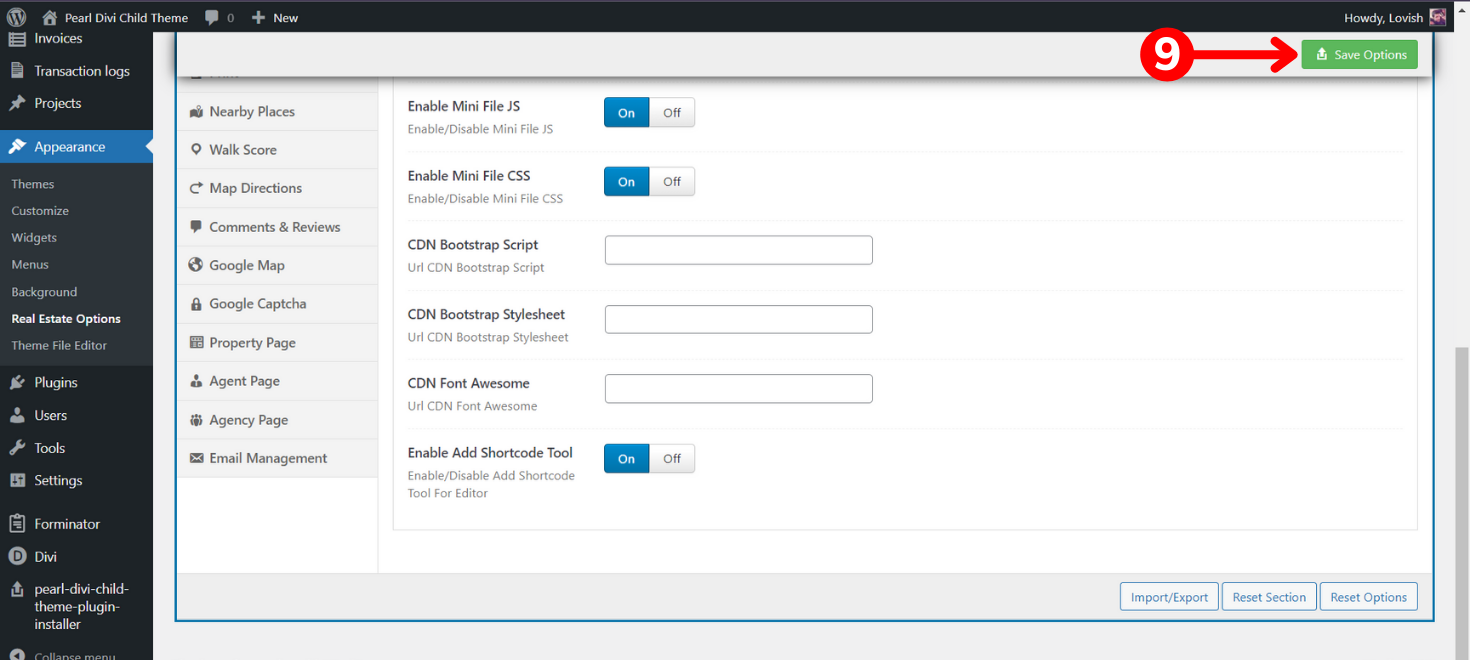 That's all. Thank you.