How to import the settings of Tutor LMS? #
The very first step in order to import the settings is to Go to the Dashboard > Tutor LMS > Tools > Import/Export.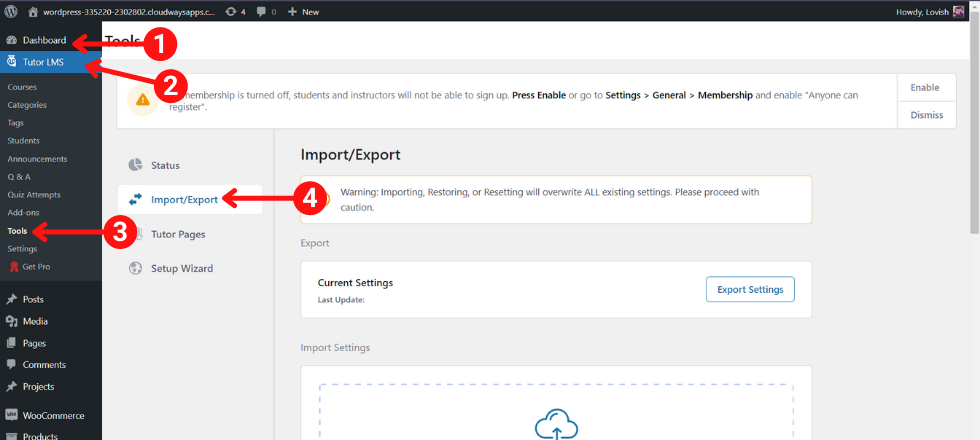 Click on Browse File or you can drag and drop the file which you have got in the package file, its name will be something 'Tutor LMS settings'.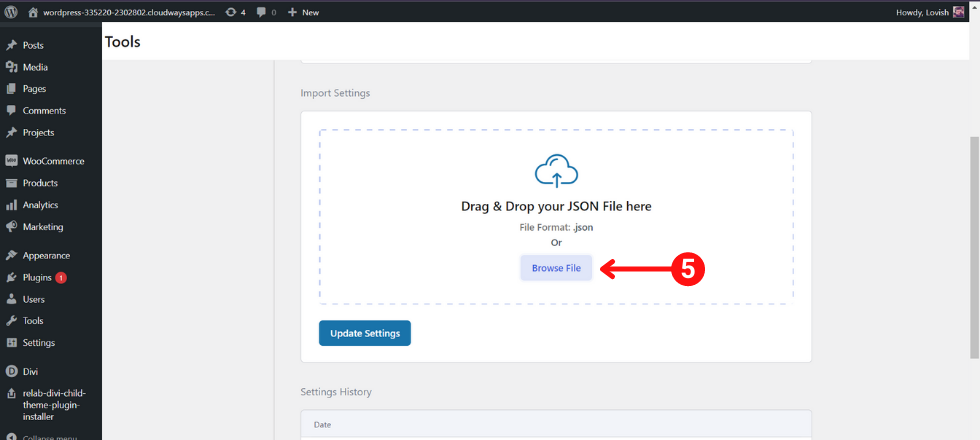 Next is to select the JSON file and upload it.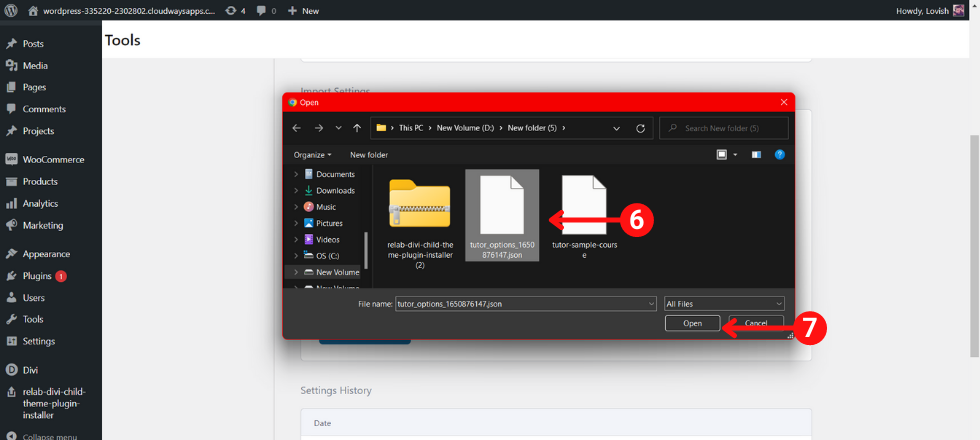 Once you are done uploading, click on update settings.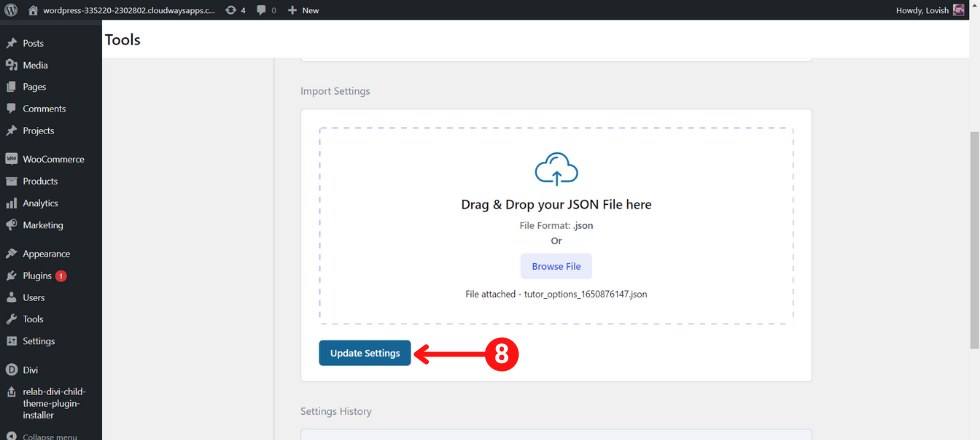 It will ask for your confirmation, please click on Yes, Import Settings and that's it you are done.
Wait for a minute or 2 and boom.